It's all about you!
We want your senior images to be unique, we want to ensure we have enough time to make your pictures amazingly awesome, and we want you to be comfortable throughout the entire process. So, schedule early in the year, before all of the appointments are booked!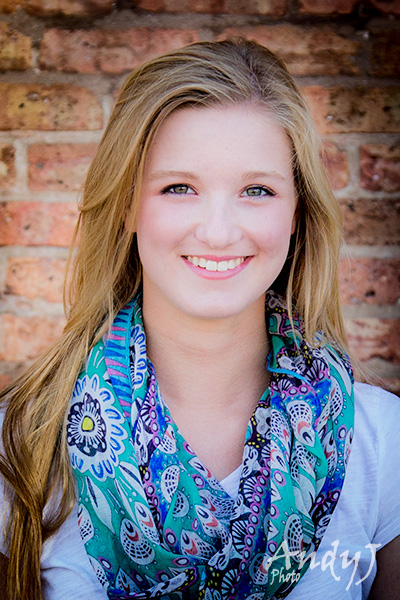 Location
Some seniors choose to take their pictures in our studio. Others prefer to shoot them on location: in a park, at the lakeshore, downtown, out in the fields, at the airport (yup!), even at home or in school. Whatever you choose, we can almsot always accomodate your preferences.
What Should I Wear?
You can (and should!) bring a change of clothing. Bring a few extra outfits, so that we have choices. Remember, you can't possibly bring too much stuff! You can bring an unlimited number of outfits. We suggest a variety of outfits, including one that Mom hates, and one that Mom loves, and at least one with long sleeves. Some of the prettiest shots for girls work best with long sleeves.
How It All Works
The key to capturing that one, magical image is to take a lot of them, in various settings while wearing different clothes and following the photographer's advice.
Once you have scheduled your appointment and paid your session fee, your time with us is reserved. Please let us know 48 hours in advance if you need to change your appointment. Session fees are not refundable if you cancel your appointment less than 48-hours in advance.
Once you arrive for the session, relax and have a great time getting your senior pictures done! You don't need to worry about doing something wrong - we will walk you through everything and help you with your outfits, poses, and expressions.
Tips for best Senior Photos
Schedule early.
If you wait until the very last minute to call us, we may not be able to accommodate you.
Arrive early.
Your session time starts at your scheduled appointment time. If, for example, your appointment was booked for 5 PM, your camera-time starts promptly at 5 PM. If you arrive at the scheduled time, chances are, you will be rushed and will not have a chance to relax - your nervousness will show. So, arrive at least 15 minutes early. Your session is scheduled for a set amount of time. If you start late, you will have less camera time and fewer pictures to choose from.
Wear something special.
The right clothing makes all the difference. If you dress in typical daily garb, you will tend to look typical in your portrait, which is fine, if that's what you are looking for. But if you can think of something more unique, flashy and refreshing, it will make a difference! Think of yourself as a fashion model for that day. Ever noticed what fashion models wear to their photo-shoot sessions? Having said that, avoid short sleeves and brightly colored, highly patterened attire. You don't want to distract the viewer from the primary subject of your photo: you.
Bring props.
If you are a football player - bring a football. If you play hockey, bring your stick. If you play soccer, bring your cleats and the soccer ball. If you play basket-ball... Tennis racket. Golf club. Well, you get the idea. Anything that reflects who you are and what you do helps make that portrait special.
Bring specs!
Your school likely publishes guidelines as to how the pictures to be published in the yearbook are supposed to look. We can make a reasonable guess, but it's always better to bring the official description/spec sheet to avoid last minute surprises.
Pricing
Here is our standard pricing:
| | |
| --- | --- |
| 1-hour |  $200 |
| 1.5-hour |  $250 |
| 2-hour |  $300 |
| 3-hour |  $400 |
| 4-hour |  $500 |
Don't forget about our 20% Cash-Back Referral Program. Your session may be completely FREE AND you may even make additional money!
The typical length of a session is 1.5 hours, but feel free to book the session that you feel best works for you.
Bring unlimited number of outfits and props regardless of the length of the session you choose. You will get a CD with about 20 images per each session-hour. These images are suitable for printing at your convenience.
From these shots, you can choose up to 3 images to be professionally edited, retouched, and processed especially for the yearbook and/or pocket prints. We also offer prints produced by a nationally-renowned professional photo-processing lab.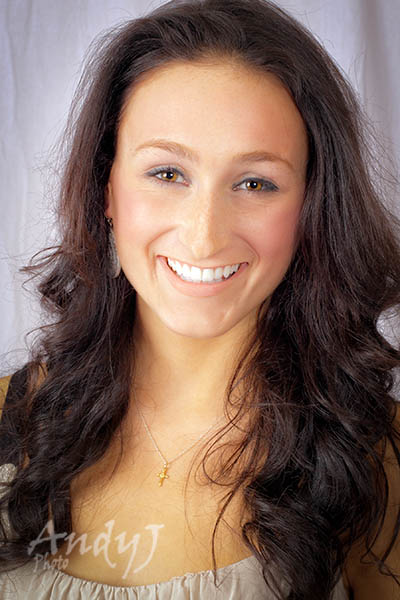 Other Services
Please, inquire about our portraiture services. Click here to go to our Contacts page.
Don't delay! Book your session today!